Welcome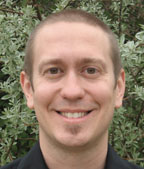 Boulder Counseling and Therapy
I am a licensed psychotherapist committed to providing counseling, therapy, and relationship coaching to individuals and committed couples.
Often we come to counseling, therapy, and coaching work when life offers us challenges or difficulty and painful circumstances.
Perhaps you are feeling depressed, anxious, stuck, or overwhelmed with a difficult relationship or emotions? Perhaps you are experiencing a difficult life transition or grief? Therapy can help you to transform your relationship to these situations and find well-being and a satisfying engagement with your life.
I offer my supportive and compassionate presence, a safe environment, and practical skills to help you regain balance. I will help you to reconnect with your natural intelligence and your life values. This will enable you to engage with your life and live more spontaneously, creating more of what you may want in your life ~ relaxation, fulfilling relationships- romantic, family, friendships; meaningful work, a sense of ease and well being.
I will listen to you without judgment and focus on cultivating and clarifying your strengths, inner resources, and deepest values. I utilize a unique blend of traditional talk therapy combined with body-centered mindfulness-based therapy, and other experiential approaches, such as gestalt therapy, Acceptance and Commitment Therapy (ACT), EMDR, Jungian Dreamwork and active imagination.
I offer affordable counseling and psychotherapy services to individuals and couples in my North Boulder office.
I admire your courage in beginning this journey of healing. When choosing a therapist finding someone you can trust and feel safe with is essential for healing to happen.  Please take a look around this website to see if I feel like a good fit for you. I also offer a free 20 minute consultation, if you would like to meet before starting therapy.
Please also take a listen to the free exercises and mindfulness practices, available for listening online or download.
If you are ready to schedule an appointment or have a question or concern don't hesitate to call at 303.225.2700 or email me.
I specialize in counseling and psychotherapy for such issues as:
Depression
Anxiety and Social Anxiety
Trauma and Post Traumatic Stress
Relationship Issues/challenges/conflicts
Chronic worry / catastrophic thinking:
Childhood abuse & neglect
Men's Issues
Low Self-Esteem
Stress Relief
Life Transition
Grief & Loss
Compulsive thoughts &/or behavior
David S. Robbins, MA, LPC
3393 Iris Avenue, Suite 206
Boulder, CO 80301
303.225.2700
email me